Life Update and Ban.do Planner
Im back!
If you were wondering why I haven't been posting like I used to in months, that is because I was busy with another major goal in my life. No, I didn't give up on blogging or get bored from it, but I had to take a few months off to focus on that goal.
If you have been following my Instagram updates, you would know that I FINALLY graduated with a Bachelor of Science in Engineering! I have to say, the past year and a half were the hardest for me, hence why I found a difficulty balancing my personal life, studies and the blog all at once.


...but its over now. May the next stage of life be simpler and less time consuming than what I expect it to be.
♥
Moving on...
Since this is a life update post related to productivity and education, I think its only fair to mention something the got me through the past few months as efficiently as possible. Yes, its a planner, but not any planner. Its a cute one...
Throughout my years in high school and university, I always had to have a planner to make sure I remember all my tasks, even though I never forget anything major. However, I do think they help increase my productivity as I get more motivated to tick off tasks.


The planner I am about to "review" is special because I decided to change the way I use planners. Because it has so many pages and plenty of space to write on, I decided to keep my to-do lists on it in addition to just deadlines or major goals, and thats where I think a planner becomes a motivating tool rather than just a reminder.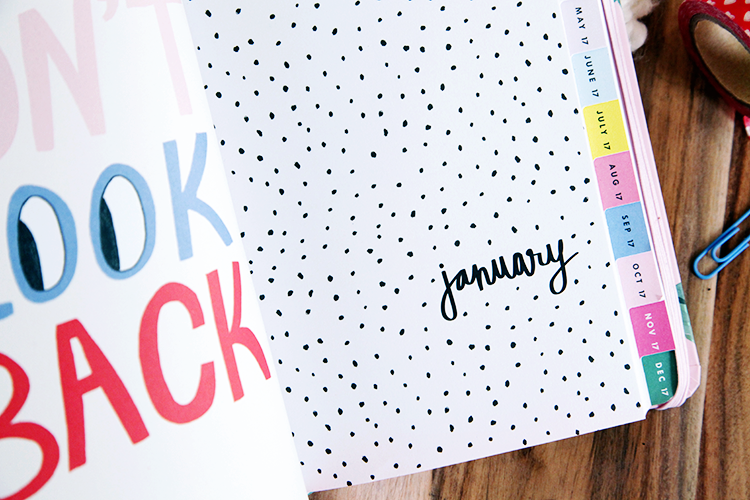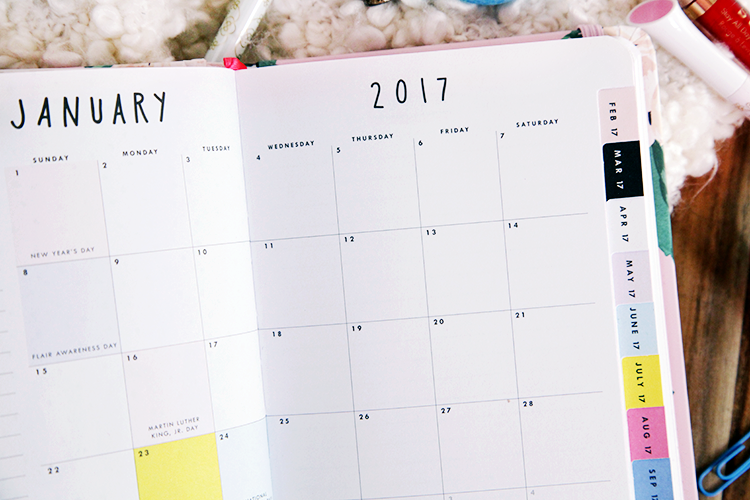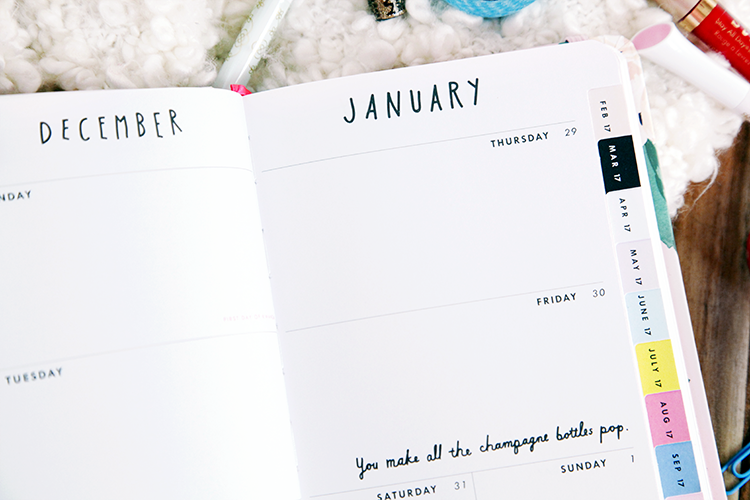 I like how the Ban.do planner separates the year into several sections, so you can use it in any way that suits you.
As shown above, the year is divided by month, and for every month, the section starts with a monthly view with a notes panel on the side. I like to use this monthly page to note down my major deadlines in the month. However, if Im planning ahead of time, I keep note of any events happening during the month on the notes section, which I then put in the monthly boxes if it is finalized.
After the monthly view, the month is divided into weeks, where every week is spread on two pages. Again, just to remind myself of all deadlines, I note down the deadlines or events at the top of each day section. I then use the rest of the space for my daily to-do list.
I like mixing both the to-do list and the deadlines in the same place just to remind myself of the important tasks, because I tend to always do the easiest tasks first rather than the important ones, and this technique changed that.
Even if you are not using a Ban.do planner, I would highly recommend using this technique when you go back to school/university, as I am sure it will help with your productivity.
Over the past couple of years, I have seen many people using planners and decorating their's with all types of stickers and tapes. However, I do think that is time-consuming for my situation, but I do think it is fun. Therefore, I ordered one of the Ban.do sticker books to incorporate it with my planner without going over the top. I mainly use it to note any fun events or appointments I have or had, or even for quirky motivational sayings to add a not-so-serious touch to the planner.
The Ban.do planners do come with a two page sticker sampler (as shown below), but I bought the book (also shown below) because I wanted more options. The planners also come with cute sayings on some of the pages, which makes them more special than others.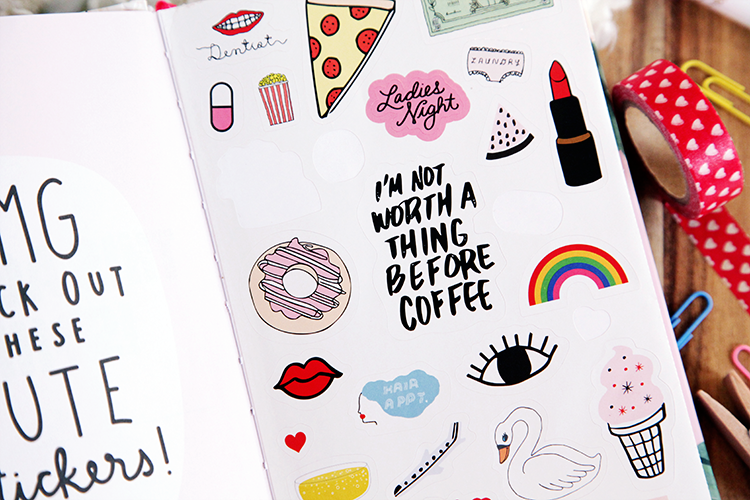 The only things that I didn't like about the planner are the two notes pages that come before the monthly view, as well as the size of the "Sunday" section. I find the two notes pages at the beginning of each month not very useful, as I already get plenty of space throughout the planner. However, I do think someone else can put these pages to better use. As for the Sunday section, since Sunday is usually the busiest day of the week for me, I think it is too small. However, I do know this was designed where Sunday is a weekend day, hence the smaller size.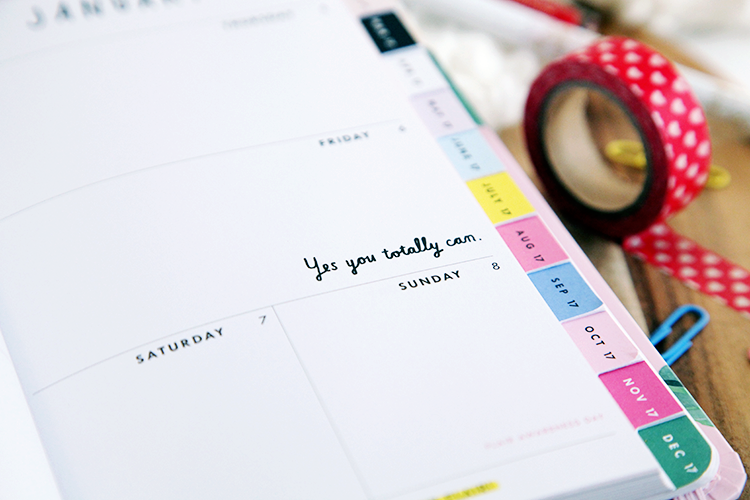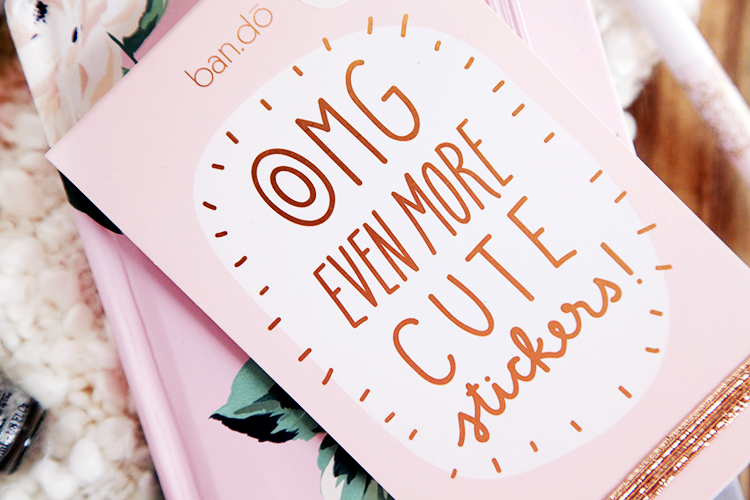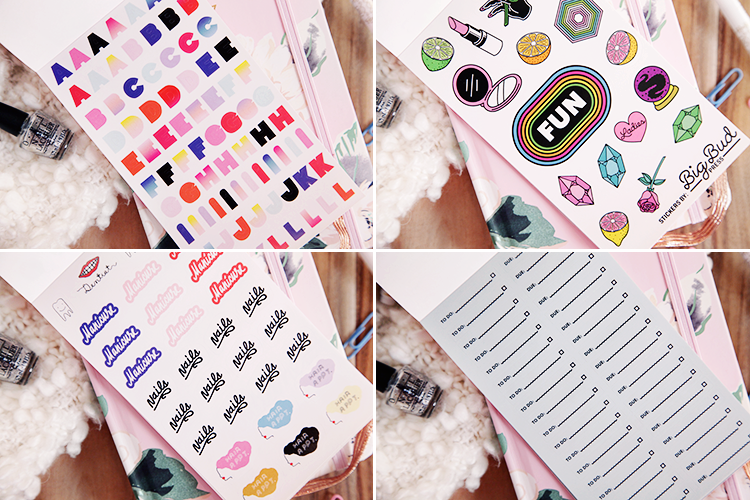 More information and where to get the Ban.do products:
While the planner says it is for 2017 on the cover, it starts from August 2016 until December 2017.
I got the planner and the sticker book online, but each from a separate site. The planner comes in 2-3 different sizes, where the larger sizes have ring binders. However, my planner is in the smallest size as it is more practical for me. Planners also come in different prints.
I got my planner from Sivvi.com and
the
sticker book from Namshi.com, but I will link what I can find in stock at the moment.
Links:
Namshi discount code: RF4L0VG*
It only works for new customers on AED 200+ orders.